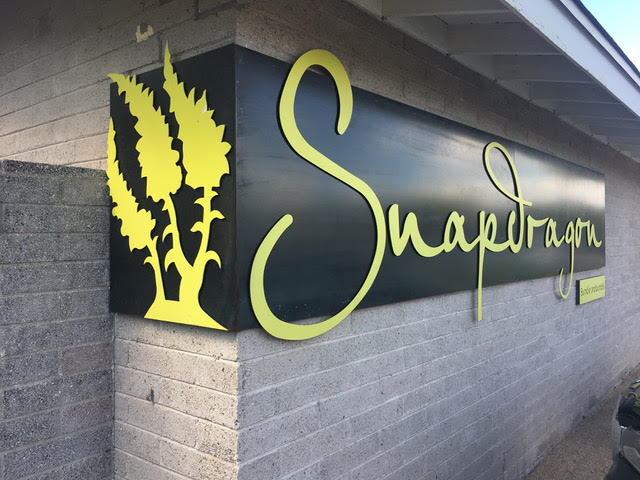 OFF YOUR FIRST APPOINTMENT
Our Talented Stylists Will Help You Discover Your Unique Style
Our stylists range from fresh talent to master stylists of 20+ years. Education is at the heart of our culture, every stylist at Snapdragon is dedicated to the craft of hair and takes 4-10 classes every year, ensuring they are on point with both the latest trends and classic techniques.
WHAT PHOENIX IS SAYING ABOUT SNAPDRAGON SALON:
Snapdragon is AMAZING!!!! The owners, Kandy and Nikole, have nailed the Salon experience!!! I have never had my hair look so amazing... I LOVE GOING TO SNAPDRAGON...I go in EVERY WEEK for a blow dry...IM ADDICTED!!! One habit I will not be breaking!!! THANK YOU ALL FOR ALL YOU DO!!!!

Had a haircut at a different salon yesterday. After getting home to realize how awful it look - I mean, it was bad. So uneven! I got in my car with my husband and drove around to a few salons begging them to spend like 10 minutes to just even it up and fix it. The first place said no and the second place want to charge me a ridiculous price. That is when we drove by Snapdragon. AMAZING job!

Love Snapdragon Salon. I've been going there for haircuts and color for about five years. There is no other word for Kandy Russell but "amazing." She is skilled, creative, and fun. Even the atmosphere of the salon makes me feel good. It's light-filled, laid back, pretty, and sophisticated.

HAIR CUTS - Starting at $30
Men & Women (Razor or Scissor)
Children (Ages 11 and Under)

COLOR - Starting at $70
Base Color
Ombre/Balayage
T-Section Highlights
Half-Head/Full-Head Highlights
Pastel & Vivids
STYLING - Starting at $35
Blow Dry

SMOOTHING TREATMENTS - Starting at $300
Brazilian Blowout
SPECIALTY SERVICES
Color Corrections
Extensions
Haircut prices range from $45 - $90. Our prices are inclusive for every budget, and stylists prices are reflective of years of experience behind the chair. No matter your budget, you can expect to get the highest quality services and experience from each and every stylist at Snapdragon.
Our client's and stylist's safety is our number one priority. Because of this, you'll notice some new safety guidelines we've put into place, such as:
All stylists and guests are required to wear masks at all times within the salon. All guests must enter the salon wearing a mask and wear it during services.

We are now blow-drying. Our industry has deemed blow-drying safe once again.

All clients must sanitize hands before entering the salon. Sanitizer will be available outside the front door. Stylists will wash hands thoroughly, as well as disinfect every surface and tool in between each client.

We are booking in two shifts for reduced presence in the salon: 8am-2pm and 2pm-8pm. This will significantly reduce the amount of stylists and clients in the salon at any given time.

Please DO NOT bring a guest with you to your hair service. We are limiting the number of stylists and clients to be in the building to maintain safe distance.
REMINDER: Please reschedule your appointment if you are feeling ill in any way
Snapdragon Salon In Central Phoenix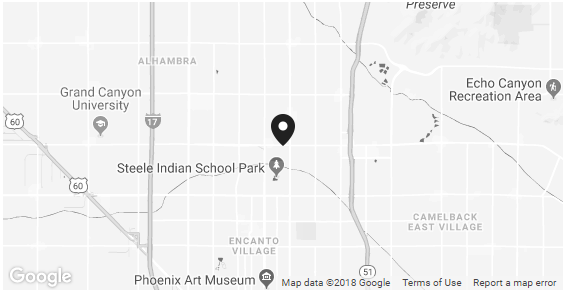 347 E Camelback Rd

Phoenix, AZ 85012

On Camelback Road between Central Ave and 7th St
Copyright © 2021 Snapdragon Salon